LEARN MORE
CloudSandboxes is the only environment in the world that provides practical Azure exercises. Use your keyboard and knowledge to solve the exercises in your own Azure portal. Upon completion, check your solution to receive points.
Users have the freedom to solve, troubleshoot and experiment without limitations.
The learning environment is fully integrated into your companies Azure tenant, thus inherits your security and compliancy policies.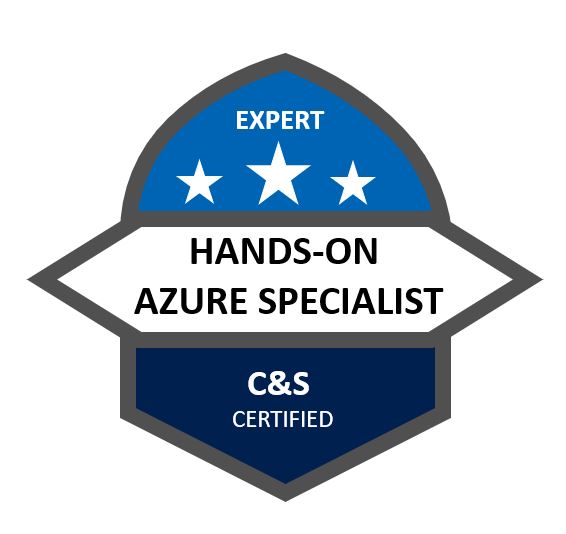 LEARNING PATH
Practise for your Microsoft certification exams by solving our hands-on Azure exercises. We offer exercises within the scope of AZ-104 Azure Admin, AZ-204 Development and DP-203 Data engineer.
INNOVATION
Try-out new Azure resources like Databricks, Machine Learning workspaces, SQL Datalake, Azure Blockchain, Azure Sentinel, Azure Bicep in a safe playground. Explore these resources without disturbing your production and development environments.
SENIORITY
Raise the overall seniority of your Azure team. Improve the troubleshooting skills of your engineers by gaining hands-on experience with common scenario's and problems.
Order now and get access to the entire library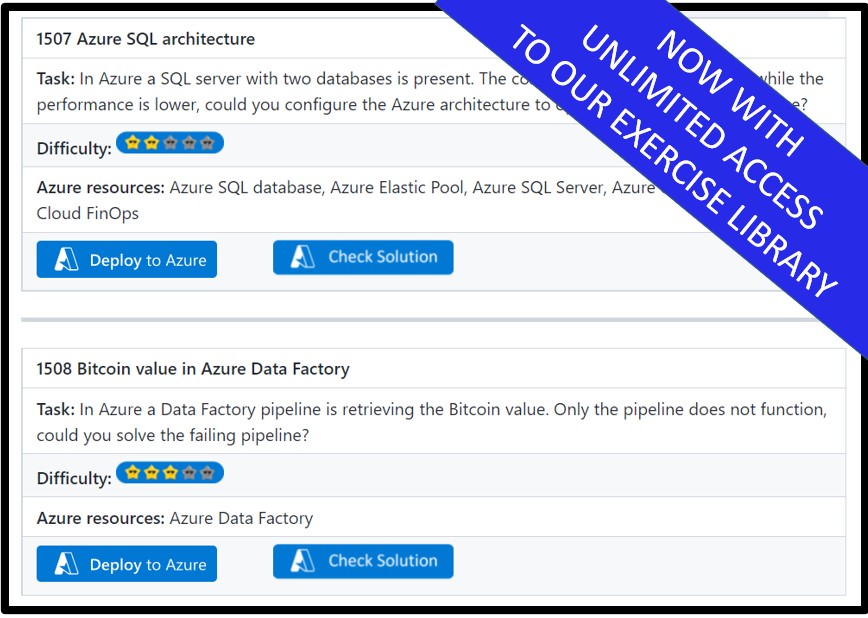 CloudSandboxes
€ 79,99 per month ex VAT
Order your CloudSandboxes environment.
Product Details
A monthly subscription for 1 person
Stop and pause whenever you want
After ordering you will receive access to our full library of Azure exercises.
With one simple click the exercises can be deployed in your Azure environment.
You will also receive an instruction to install the dashboard and are clean-up services.
The dashboard keeps track of your successes and makes the playground easy to navigate.
The clean-up service cleans up your Azure environment every evening. Making sure your Azure credits are not wasted.
Microsoft approved application
CloudSandboxes has been listed as approved application in the Azure Marketplace.
Check out the Marketplace for more information