Now it is possible to organize
your one-day resources
in the CloudSandboxes environment.
Save up to 80%
About CloudSandboxes
By installing CloudSandboxes you create a sub-environment in your cloud. Here users have the possibility to create their one-day resources in their sole discretion without worrying about safety and cost control. They will get the freedom and focus to try, use and experiment as much as they like since their environment is shielded and costs are maximized to one day. All resources within CloudSandboxes will be automatically closed and nobody has to worry about unnecessary costs or impact on their production environment.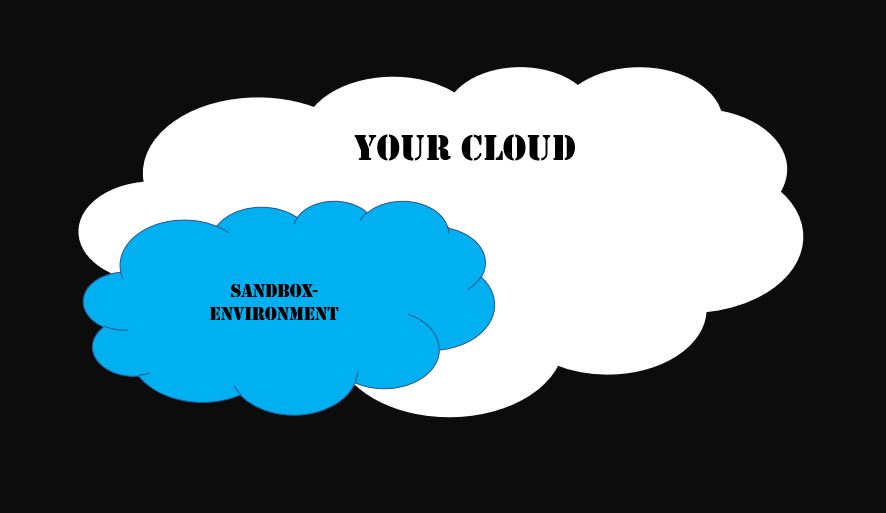 Purchase CloudSandboxes now!
IT cloud cost optimization isn't just about cutting costs — it's about spending more on the right resources to maximize values. Start right now with CloudSandboxes.
Save up to 80% on your spending of short-use resources by using CloudSandboxes.
CloudSandboxes automatically closes your one-day resources and the cost item will be reduced by 80%
Microsoft approved application
CloudSandboxes has been listed in the Azure Marketplace by Microsoft. Microsoft does an extensive check on all applications listed in the marketplace.
Check out the Marketplace for more information

Track your savings
Getting insights in cost savings is now even easier. With our management dashboard the total amount of saving is displayed on a per day/month/year basis. This makes it easy to track savings for your business.
Cloudsandboxes a solution:
Easy to use 0% risks 100% benefits Microsoft approved SaaS application
We organize your one day resources the most efficient way