Learn More
CloudSandboxes is the only playground-app in the world that is fully integrated in your existing cloud environment. CloudSandboxes uses a subenvironment which inherits all security and compliancy policies.
Users have the freedom to try, use and experiment without limitations.
The playground environment is contained and payments for resources are maximized to a day.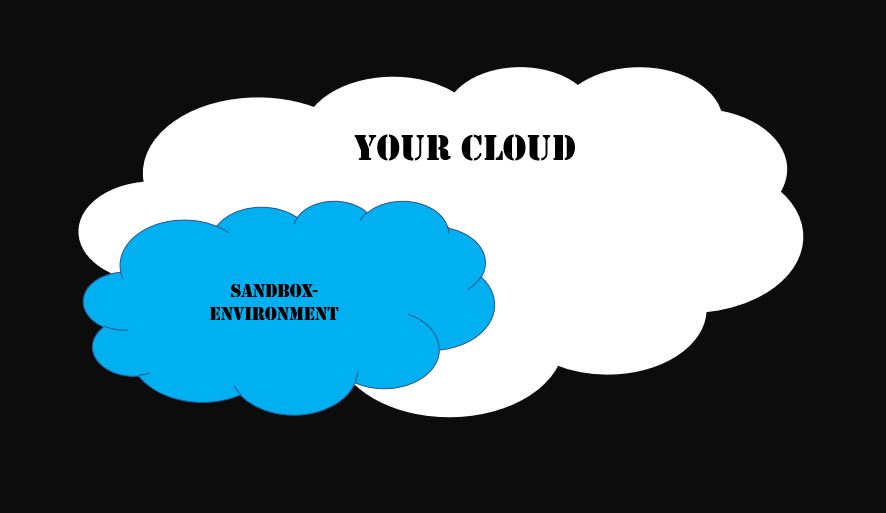 EXAM PREPARATION
Practise for your Microsoft certification exams by creating Azure resources in your own playground. All resources will be automatically closed, to lower your cloud bill and to keep your workplace tidy.
INNOVATION
Try-out new Azure resources like Databricks, Machine Learning workspaces, SQL Datalake, Azure Blockchain, Azure Sentinel, Azure Bicep in a safe playground. Explore these resources without disturbing your production and development environments.
COST SAVING
Pay-per-use should not be expensive. Resources which are not used anymore should thus be removed automatically. Although the monthly costs of single resources are small, an accumulation of resources results in a large fraction of budget you have trown away.
Order now with free Azure support
CloudSandboxes
€ 24,99 per month ex VAT
Order the CloudSandboxes subscription.
Product Details
A monthly subscription for 1 person
Stop and pause whenever you want
A confirmation email will be send within 10 minutes with instructions to access the application
Free Azure support for 2 hours by an experienced Azure consultant
Contact details for the Azure consultancy department are provided in the confirmation email
Microsoft approved application
CloudSandboxes has been listed as approved application in the Azure Marketplace.
Check out the Marketplace for more information